Our Story
Ongaro Beauty Pro-Care™ was founded in 2016 by a mother and daughter in Texas after a life-threatening diagnosis of melanoma skin cancer. During their research to determine the cause, they learned that many of the products they were using on their skin and hair contained toxic ingredients which are harmful when absorbed into the skin, with some even being linked to cancer. They were shocked to learn that the FDA doesn't regulate personal care products and that many large beauty manufacturers still include harmful chemicals in their products.
They were determined to replace their products with healthy choices, but found limited options that were often very expensive.
When they learned that one of the largest cosmetic laboratories in the country was located nearby, they began working with the chemists at that laboratory to develop a new line of healthy personal care products.
During their extensive research and testing, they learned about several new breakthrough ingredients that produced amazing results, and included them in all of their products. They also discovered that while most personal care products use water as the base ingredient, aloe vera provides a much better delivery system.
Ongaro's ultimate mission is to create healthy personal care products at reasonable prices that produce results you can see and feel. Each Ongaro product is formulated with USDA Certified Organic Aloe Vera as the base ingredient, along with three powerful active ingredients: probiotic extracts, peptides, and plant stem cells. Probiotic extracts accelerate the skin renewal process when applied as a topical, peptides help the skin form new collagen, and plant stem cells help reduce wrinkles. This combination has become the foundation of Ongaro Organic Skin, Body & Hair care products. 
Breakthrough Ingredients for Breakthrough Results
Ongaro Beauty is the first Skin, Body and Hair Care Product line to use 3 breakthrough ACTIVE ingredients in every product we make! Combined with our aloe base, these ingredients produce amazing results that you will see and feel when you use our products.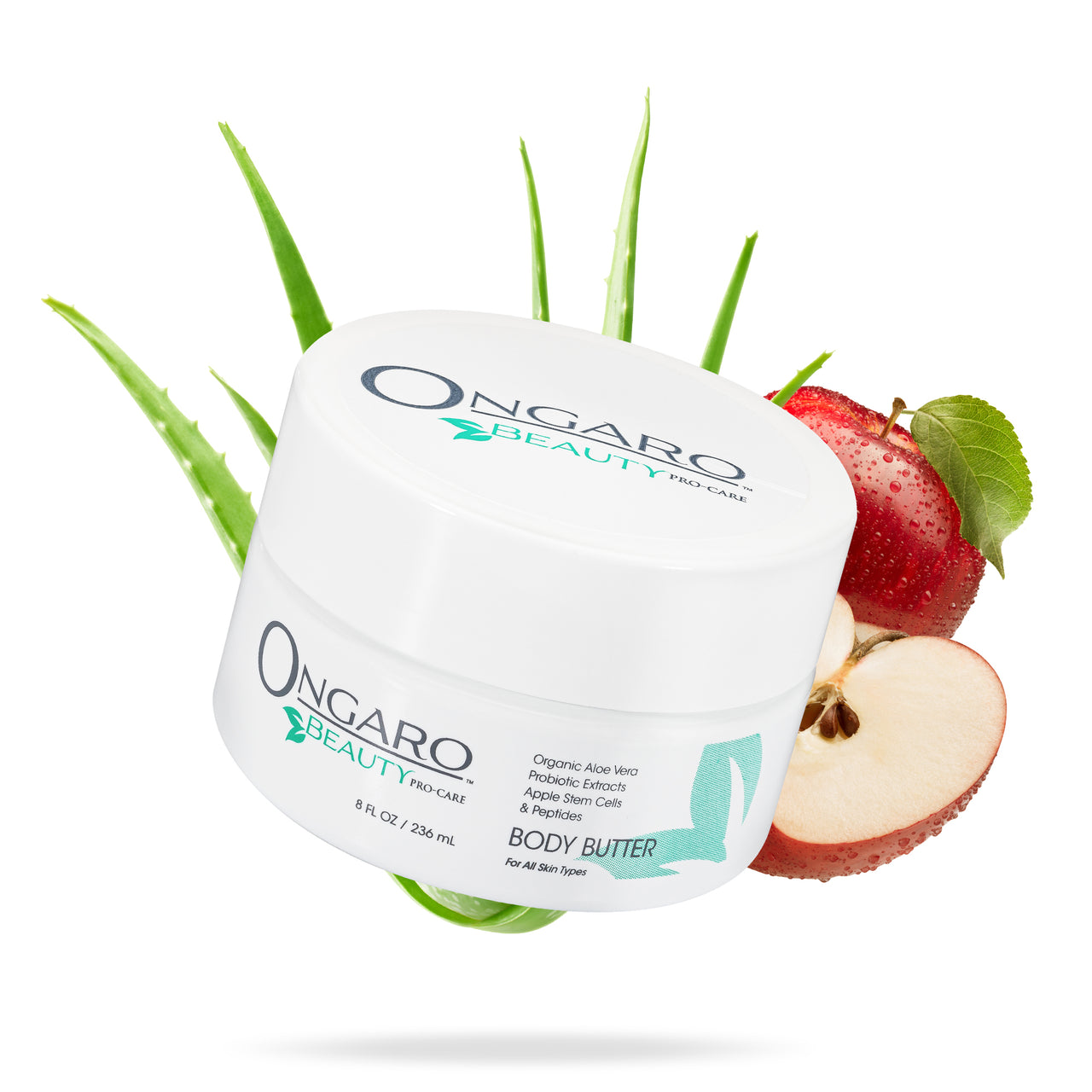 Organic Aloe Vera
While most skincare products use water as their base ingredient, our products all start with 100% pure USDA Certified Organic Aloe Vera.
Aloe vera has proven to be the miracle gel when it comes to healthy skin and acts as the best delivery system for active ingredients. It contains 18 of the 20 amino acids found in the body along with Vitamins A, B, C and E. It naturally helps to even out skin tone and improve skin elasticity.
Aloe also contains antibacterial and anti-inflammatory agents, helps to stimulate the growth of new skin cells, and increases the water content in your skin to leave it hydrated without feeling greasy. Aloe vera can be used in the winter as well as the summer, and is good for all skin types.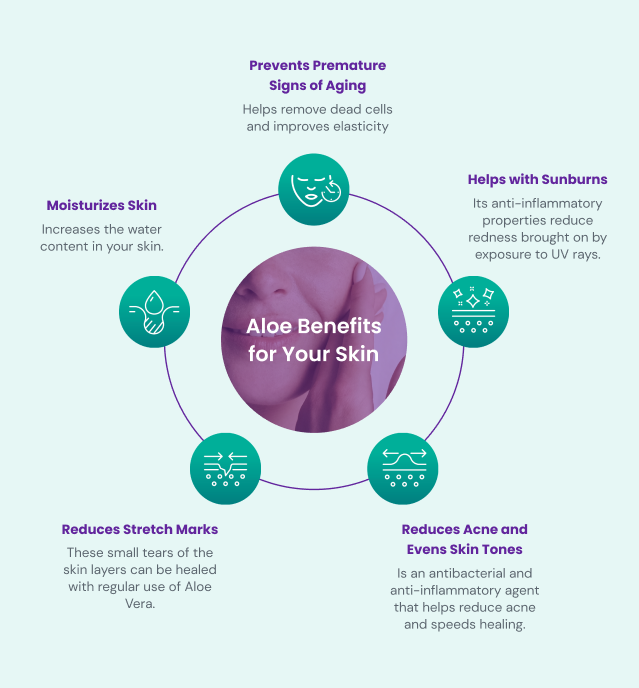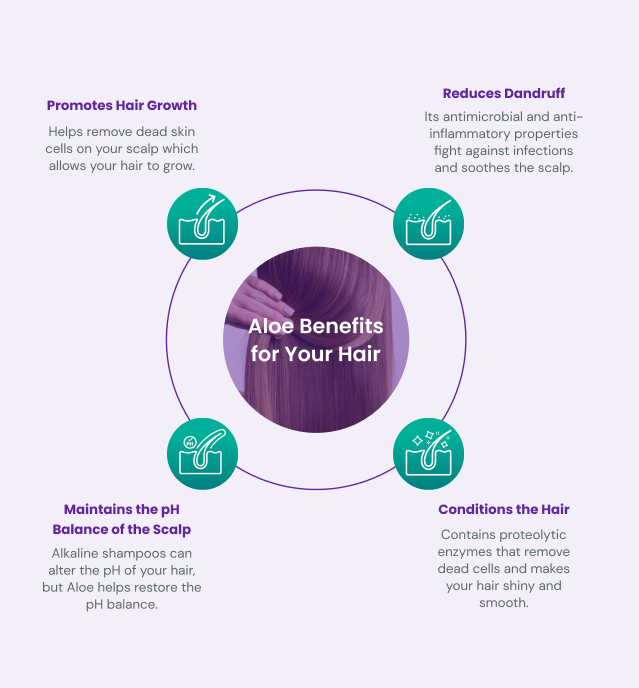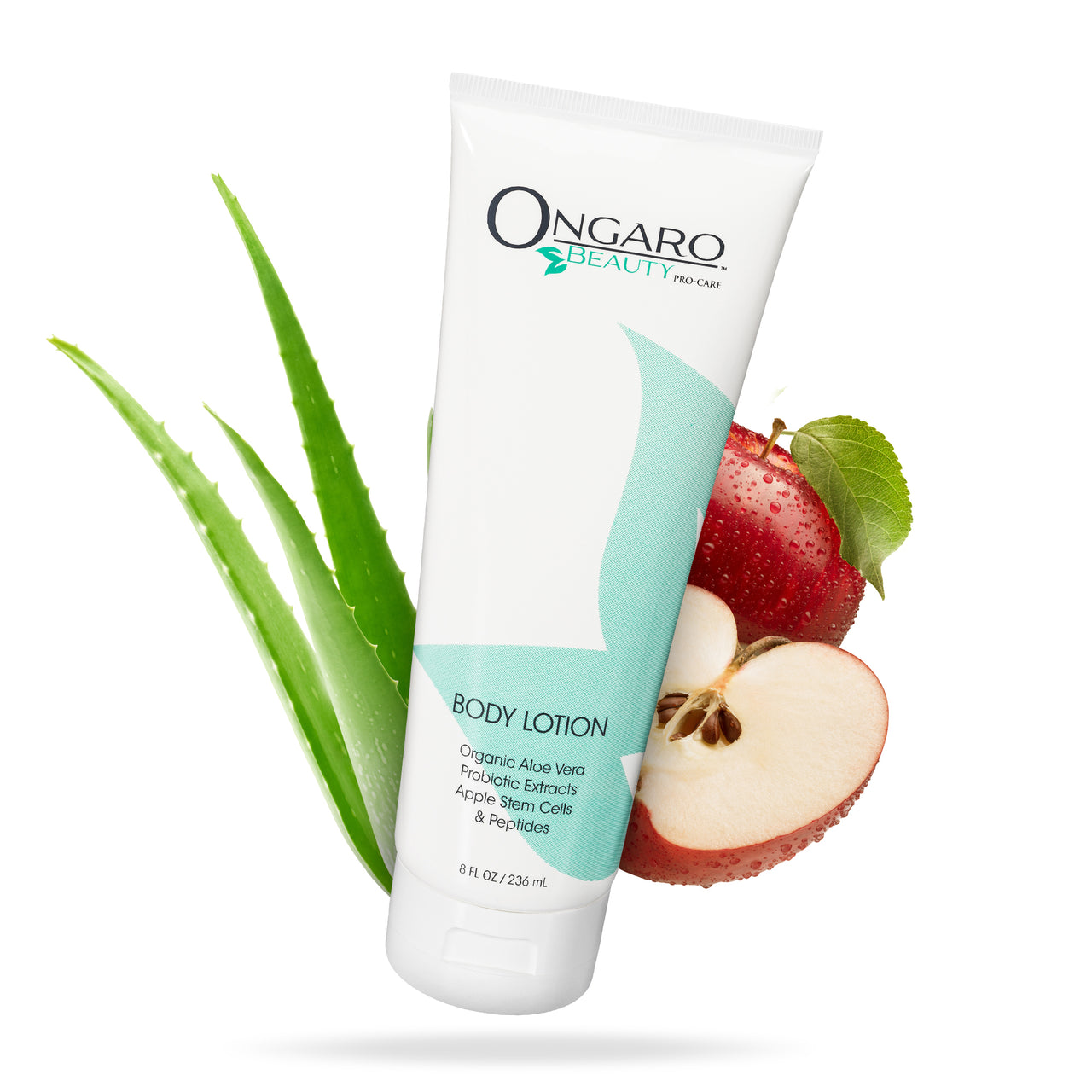 Probiotic Extracts
Probiotic extracts improve the skin's successful growth and renewal process along with improving cell cohesion, which is critical for beautiful looking skin. These extracts are not live cultures so they don't require refrigeration.
Probiotic extracts also act as anti-inflammatory agents that help our skin heal from damage caused by aging, harsh chemicals, UV rays, and the environment. The main function of our skin is to act as a physical barrier from the harmful contaminants of the outside world. To maintain this vital function, it is constantly renewing itself – a process that makes it the most dynamic part of our body. Unfortunately, this process diminishes as we age and the skin's barrier function is impaired. Probiotic extracts are the key to reversing this process.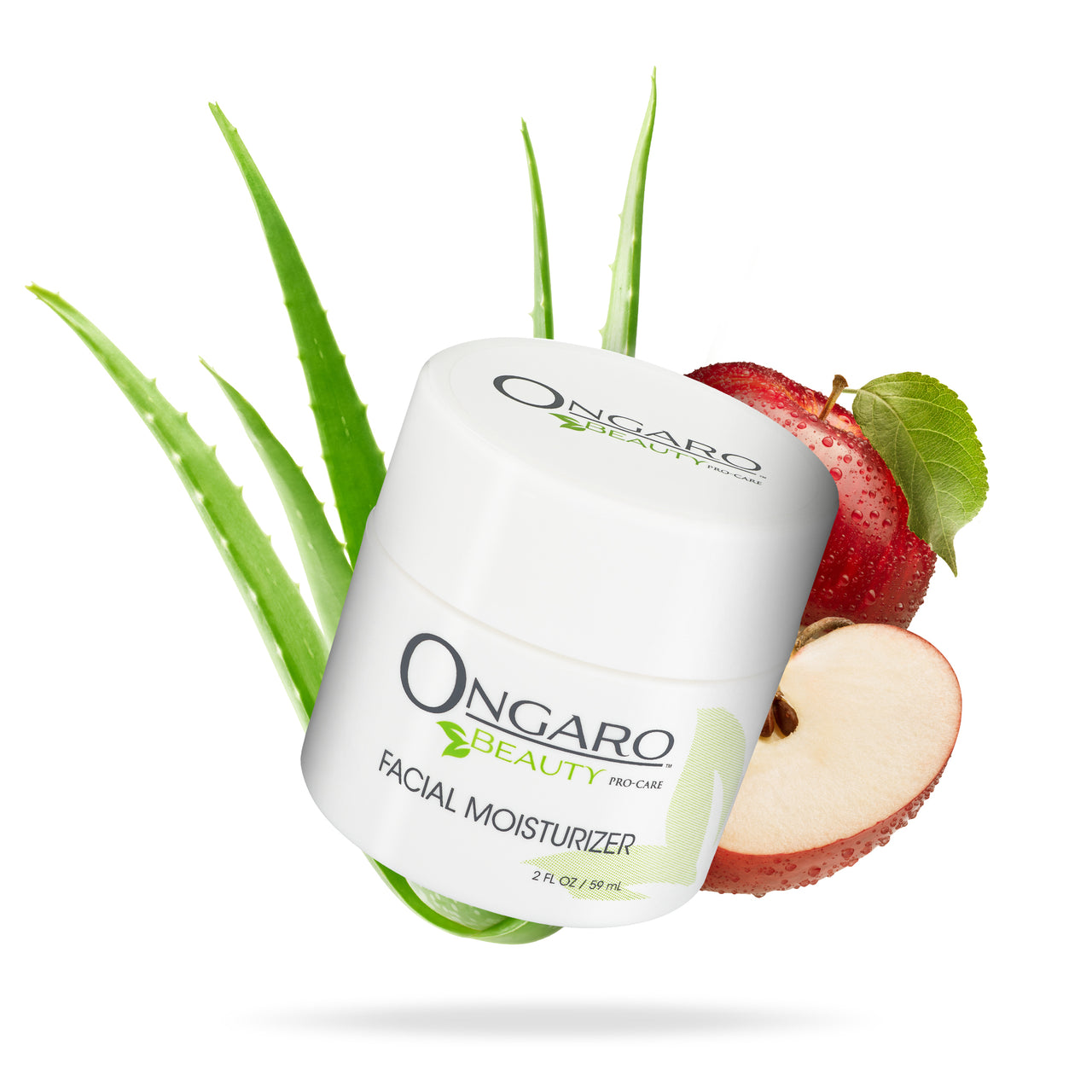 Peptides
Peptides are chains of amino acids that are the building blocks of proteins in the skin. They contribute to the structural strength of the skin and keep it plump and firm.
One of the most important proteins in our skin is collagen. Collagen gives our skin its thickness and suppleness. Unfortunately, when collagen breaks down in the skin from aging and environmental factors such as the sun and stress, wrinkles form. When applied to the skin, peptides send a signal to form new collagen which produces more youthful, supple skin. Peptides work from the inside out, so you will see the results in 4 to 12 weeks.
The bottom line is that to effectively repair the damage that causes the fine lines and wrinkles, you need to follow a daily regimen that replaces lost collagen. More collagen production means diminished lines, fewer wrinkles, and an overall smoother, more beautiful complexion.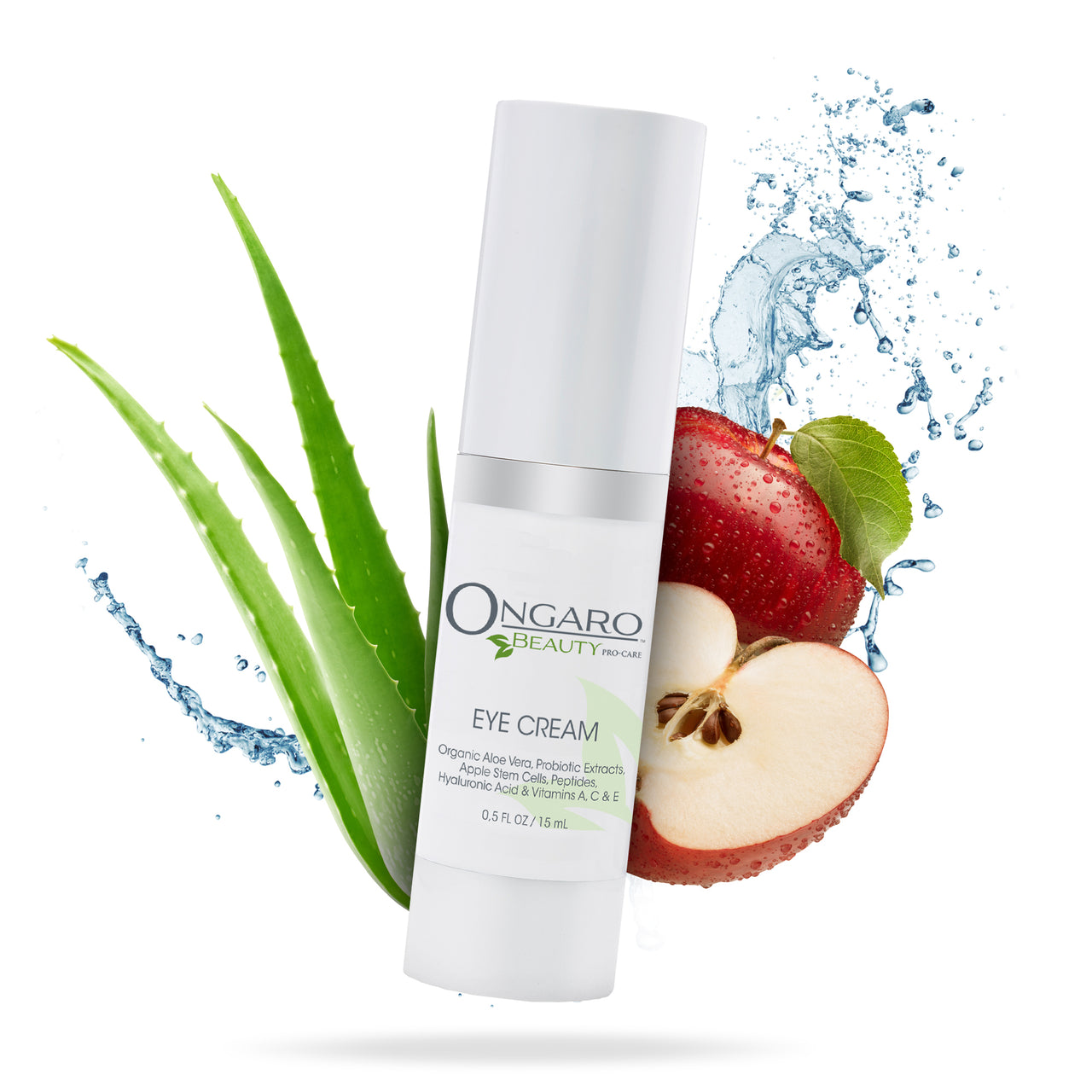 Plant Stem Cells
Plant stem cells protect the longevity of skin stem cells and combat chronological aging. Our plant stem cells come from an 18th century Swiss Apple (Uttwiler Spätlauber) that is famous for its ability to heal itself and be stored without shriveling.
All stem cells, (plant, animal or human) function to maintain the self-renewal capacity of the skin. Studies have proven that plant stem cells can reduce visible wrinkles in the skin. The International Journal for Applied Science found that a cream containing plant stem cells decreased "crow's feet" wrinkles by an average of 8% after two weeks, and 15% after just four weeks!
Plant stem cells represent the ultimate origin of much of the food we eat, the oxygen we breathe, and the fuels that we burn. Thus, plant stem cells may be ranked among the most important cells for human well-being.
"We hope that you love and enjoy our products as much as we do. Not only are they much healthier, but we know you will be thrilled with the results!"
Barbara & Brittany Ongaro, Co-Founders